At Espresso Company, we have a specialised commercial coffee grinder range to complement your espresso machine. Designed for cafes and commercial locations, our commercial coffee grinder range showcases the features needed to simplify and execute the dose and grind process. Our selection of commercial coffee grinder products are intended to meet the needs of baristas and come with easily adjustable settings so that you can refine and control the coffee grind. Need some more info? Check in with our team today and we can assist you with finding the best coffee grinder Australia wide.
Industry Leading Products
We stock leading brands including Anfim and Rocket Espresso to bring you the most versatile commercial coffee grinder range that will improve your sites performance. Products in our commercial coffee grinder range have been specifically designed with the high-volume Australian market in mind. Designed for function and performance, each commercial coffee grinder is put through quality control tests before it leaves our workshop.
How To Choose Your Commercial Coffee Grinder
To help you select the best coffee grinder Australia wide that is suitable for your operations, there are a few factors to consider. Think about what type of coffee you serve and how you serve it. Some commercial coffee grinder products are designed for specific brew methods and for particular types of coffee. You should also consider how much coffee you sell to customers. If you're a high volume venue, the best commercial coffee grinder for your needs will be one that holds a stable temperature and can maintain a consistent particle size under demand. Other factors you can consider for you commercial coffee grinder include burr style, portion control and dose delivery.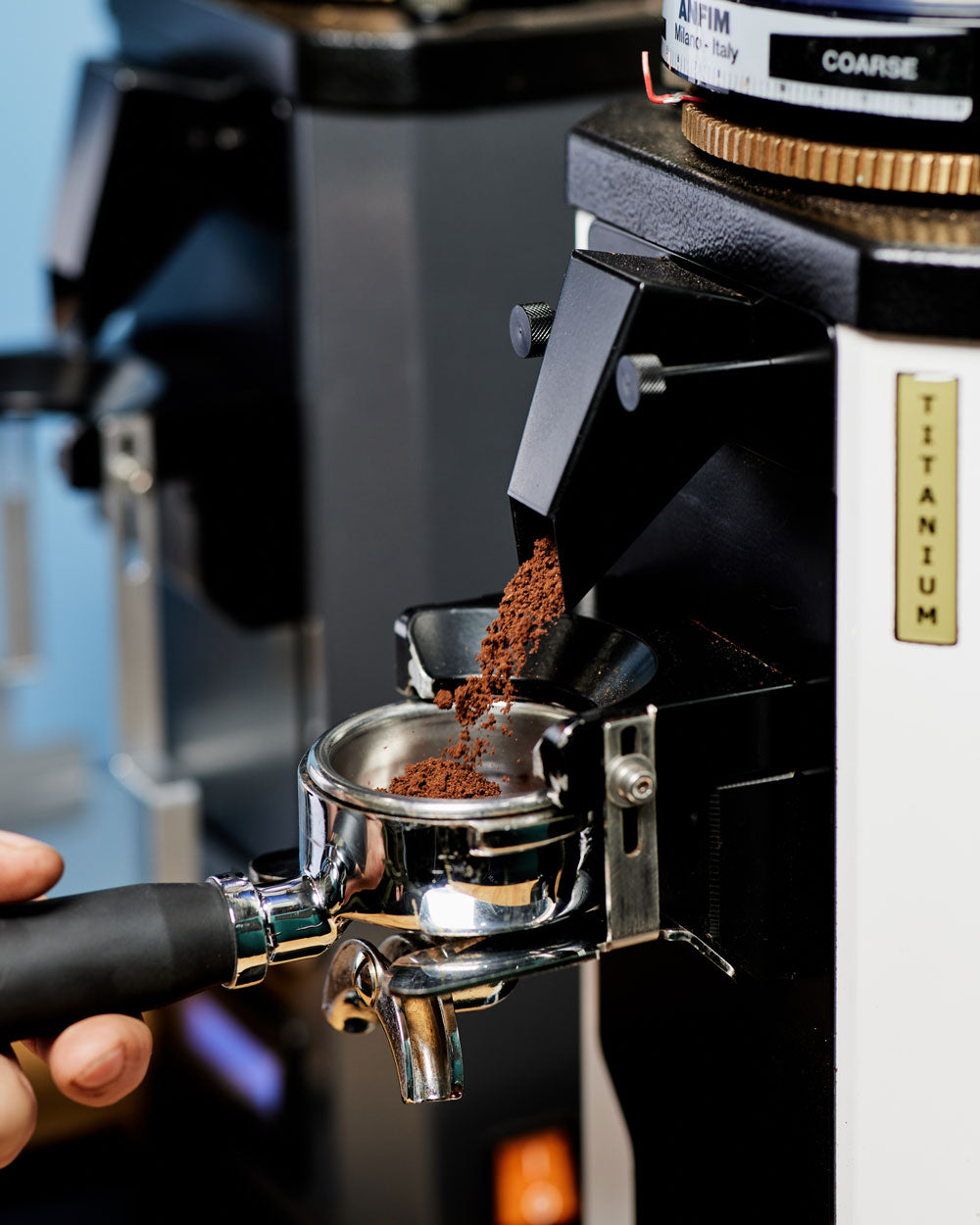 Find Us In Store
Find our range of home coffee equipment, sourced from leading coffee equipment suppliers and manufacturers in a retail partner near you.