Making café quality coffee at home is easy with our range of dual boiler coffee machines which feature individual boilers dedicated to brewing coffee and for steaming milk. With digital controls for brewing temperature, our dual boiler coffee machines allow precise control of brew water temperature for thermal stability to improve espresso quality and deliver a powerful dry steam for milk texturing. At Espresso Company, we have a great range of dual boiler coffee machines for home and commercial use. For help finding the perfect machine for your application, get in touch with our team today.
Brew and Steam At The Same Time
The biggest advantage of dual boiler coffee machines is the ability to brew and steam at the same time without impacting the performance of brewing espresso and in turn the quality of flavour. There's no need for you to wait for the boiler to heat up to steam temperature plus the second boiler is optimised for its own purpose. Ideal for café owners, those with a communal space and big families who drink a lot of milky coffee brews, dual boiler coffee machines are absolute game changers as they give you the capability to brew more drinks back-to-back with consistent thermal stability.
Our Range
With solutions for both commercial and domestic use, you'll find all the best brands right here at Espresso Company. Our range features dual boiler coffee machines from leading brands including Rocket Espresso, Kees van der Westen and VBM. To learn more about any of our dual boiler coffee machines, you can simply click on each individual product where you'll find information about key features and specifications. If you have any questions about our products or would like some help when exploring our dual boiler coffee machines, get in touch with our team and we'll be more than happy to help.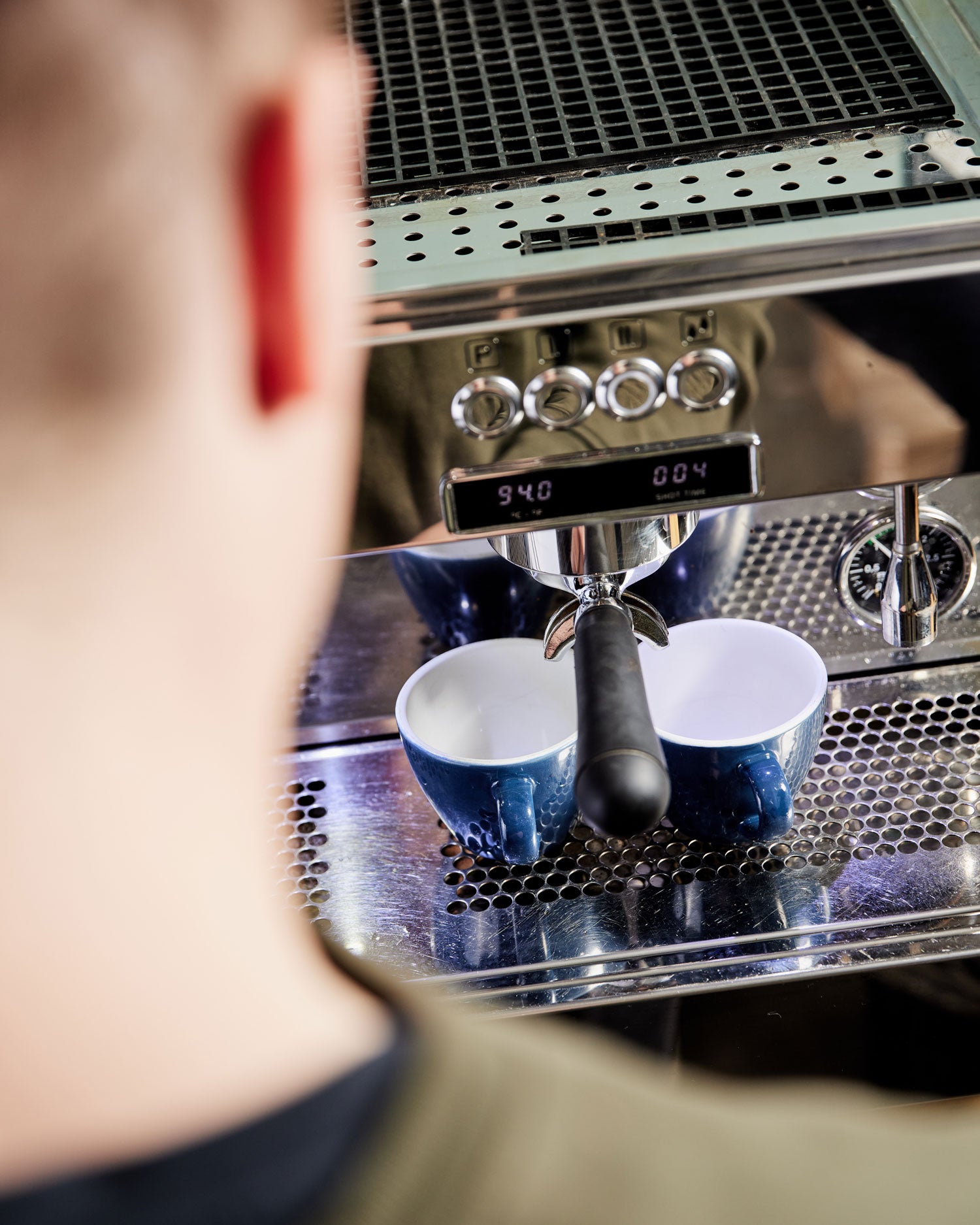 Find Us In Store
Find our range of home coffee equipment, sourced from leading coffee equipment suppliers and manufacturers in a retail partner near you.