At Espresso Company, we offer associated products and accessories to partner the coffee machines & grinder to complete the espresso bar setup, including an automatic coffee tamper. When you are preparing any kind of espresso based coffee, you need a coffee tamper. A coffee tamper will compress the coffee grounds together, creating a flat bed of coffee so that water can flow through evenly once inserted into the group head. This results in more consistency & a better result in coffee flavour. The PT2 is an automatic coffee tamper that removes the guesswork for the Barista and consistently delivers a repeated pressure and even tamp.
PT2 – Precision Tamp 2 by CINOART
The Precision Tamp 2 (PT2) from CINOART is an effective automatic coffee tamper, giving you efficiency and consistency, for enhanced flavour development when you are producing your espresso coffee.
Smart Tamping
Hugely beneficial on the espresso bar, the PT2 takes minimal space, eases workload on the Barista, and produces precise and consistent tamping across varying baristas. Safety considered, the PT2 only operates when metal activates the sensor removing the risk of human contact.
Guide Levelling System (GLS)
The patent GLS autocorrects an uneven portafilter handle into the correct position for an evenly distributed and perfectly flat coffee bed surface.
Automation Is A Key Element For Baristas
An automatic coffee tamper is fast becoming common practice on the espresso bar. With a huge benefit of having the ability to replicate a consistent pressure when tamping, and offer this accuracy across various baristas, wholesale customers and training or education. Tamping requires relative force and repetition, therefore automating the process removes the repetition and load from the barista especially when they are making high volumes of coffee each day. Using an automatic coffee tamper is a great way to protect yourself and create a faster and more efficient workflow, with minimal effort.
We Can Take Care Of All Your Coffee Making Needs
At Espresso Company, we live and breathe coffee, and we have made it so easy for you if you are looking to fit out your kitchen, office, cafe, with the very latest in coffee making automation including domestic coffee machines and grinders, commercial coffee machines and grinders, and associated coffee products and accessories from some of the best manufacturers. We work alongside our manufacturers to share industry demands to source the best results for our range. We also test them in-house prior to dispatch for your confidence and we can show you how to get the most out of your machine. If you want to learn more about our PT2 automatic coffee tamper can make a difference in coffee preparation simply have a chat with our team today.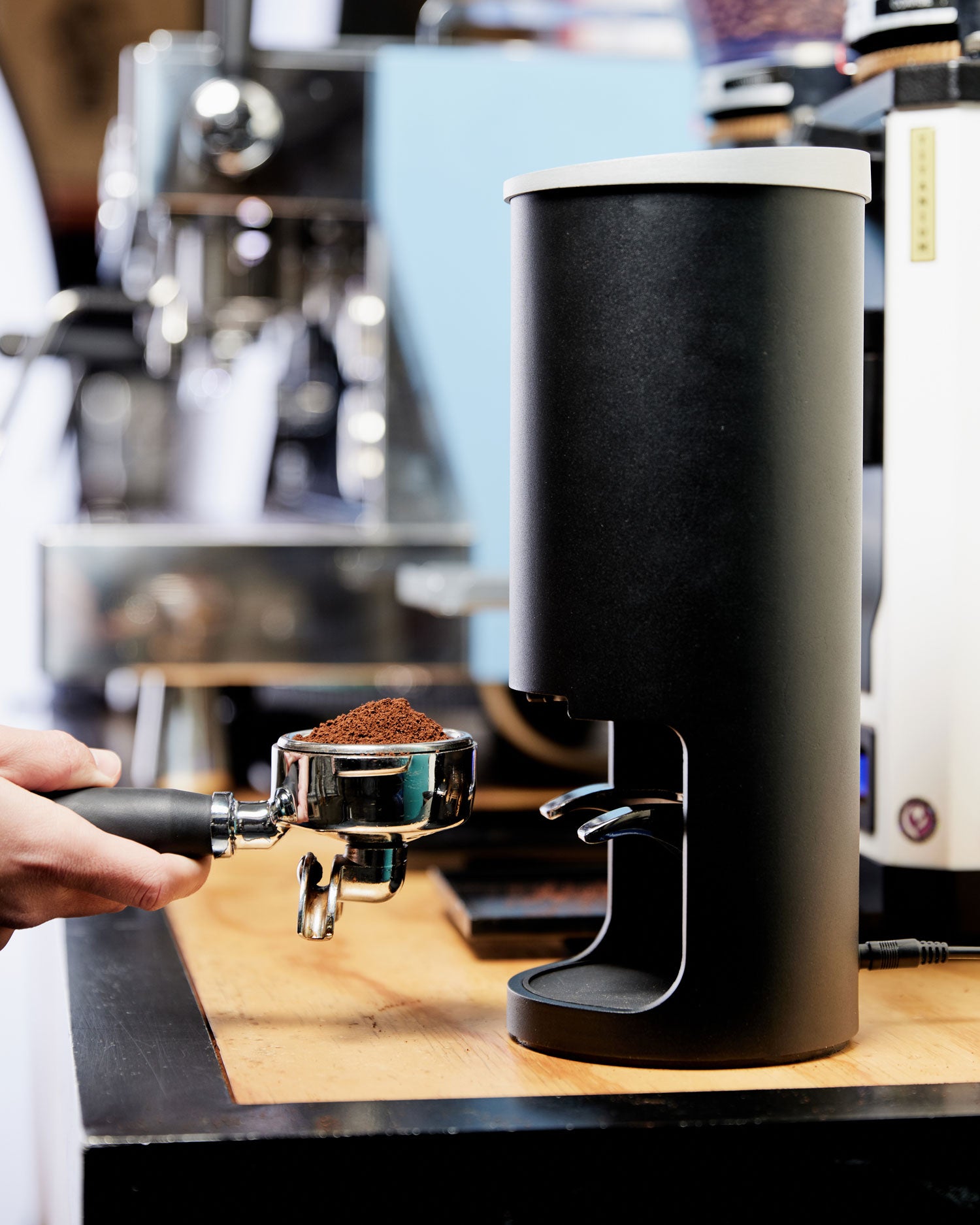 Find Us In Store
Find our range of home coffee equipment, sourced from leading coffee equipment suppliers and manufacturers in a retail partner near you.